Cuba by Bike
Bike tours in Cuba: varied "Cuba by Bike" - INTI Tours
Active through Cuba
Bike tours in Cuba inspire with an interesting and varied itinerary through fabulous landscapes and to lively cities. After your arrival in Havana you will go to the tobacco region of Cuba to Pinar del Río. From here you will explore the west of the island on bike trails. Passing karst formations, you will reach the island of Cayo Jutías with its gorgeous white sandy beaches. On the way back to the capital, you will cycle through the Viñales Valley. Let yourself be enchanted by the charming landscape on the tour. Our Cuba bike tours are organized for you by local experts who will put together an unforgettable route for you. Our active tours are divided into different levels of difficulty.
The 8-day Cuba bike tour is classified in difficulty level 2. On this bike tour you cycle on hardly used, tarred roads. It has only partly longer distances (approx. 55 km). You will cross mostly flat terrain, but slight inclines are also possible.
Ask for the current offers and routes!!!
---
UNESCO World Heritage Havana Tobacco region Pinar del Rio Cayo Jutías Viñales Valley Havana
- Subject to change -
---
Extension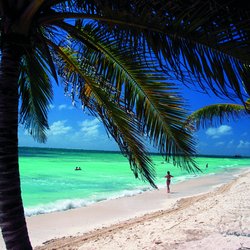 Cuba beach extension
You would like to relax a few days after your round trip at a dream place at the sea? Contact us - you determine time and place and we book your desired hotel.
---
Dates & Prices
Dates and prices for this trip are always on request!
Feel free to call us or contact us here via the contact form.
---
Visa requirements for this trip
VISA DETAILS CUBA:
Your passport must be valid for at least 6 months upon entry. Entry to Cuba for tourist purposes with a length of stay of up to 30 days is only possible with a visa in the form of a so-called "tourist card", which is used for entry together with the passport. Tourist cards must be purchased prior to entry and are available from the Cuban Embassy in Germany and from some airlines at the airport.
Entry requirements for German citizens may change at short notice! Legally binding information on entry requirements can only be obtained directly from the embassy or one of the consulates general of your destination country.
Detailed information on entry requirements can be found on the website of the German Foreign Office:
www.auswaertiges-amt.de/de/ReiseUndSicherheit/reise-und-sicherheitshinweise
If you are a citizen of a country other than Germany, please let us know your nationality when making your inquiry or booking so that we can inform you about the corresponding entry requirements. Thank you very much!
---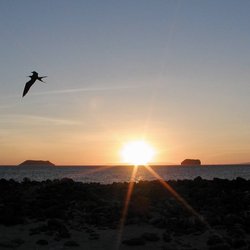 Private tours
You like this trip, but you would like to do it as a couple or with friends at any time? No problem - just ask!
Private tours
Cuba by Bike
8 days Gruppenreise
2 up to 8 travellers
upon request
For the above flights, climate-relevant emissions of about 6,720 kg are produced per person. By a voluntary contribution of 157,00 Euro to atmosfair you can contribute to the relief of our climate.
Trip not suitable for disabled persons with reduced mobility.