Train travel
Rail tours are a special focus in the portfolio - INTI Tours
Railway Romance...
"If railroads are not built, how will we get to heaven in due time?"
Henry David Thoreau
Through the broadcast series "Eisenbahn-Romantik" of the SWR, the interest in the diversity of railroads around the world has increased significantly.
Rail travel has been a special focus of INTI Tours' portfolio since its inception. Find your personal favorite trip. Not only for friends of railroads the advertised rail tours can become an unforgettable experience. Besides many sights in the different countries of Latin America, the railroad is the main focus of attention. Browse through our rail tours.
If you are missing a certain train route in our offer, please contact us. We will be happy to put together an appropriate rail trip for you!
Under the brand INTI MediaTours, various film productions for the SWR broadcast "Eisenbahn-Romantik" were realized in the past.
---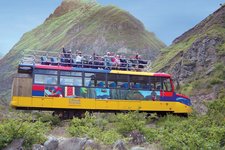 Ecuador & Peru: Railway Romance VII
Peru & Ecuador - Railway Romance VII: The train route to the legendary Inca city of Machu Picchu is romantic. Spectacularly, the diesel locomotive winds tight zigzag curves around the Nariz del Diablo - the Devil's Nose in Ecuador, once one of the most difficult train routes in the world.
20 days Gruppenreise 6 up to 12 travellers
upon request
see trip
see trip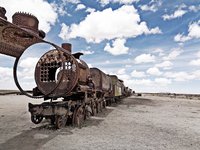 Peru and Bolivia: Railway Romance I
Bolivia & Peru - One-Rail Romance I: Follow the traces of the Incas through Peru and Bolivia mostly with romantic, exotic and "Andean" train rides. Especially for friends of the railway, this trip will be an unforgettable experience.
19 days Gruppenreise 6 up to 15 travellers
upon request
see trip
see trip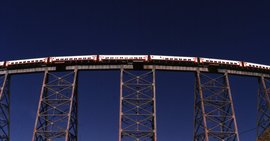 Argentina and Chile - Railway Romance III
Railway romance III in Argentina and Chile: journeys with the "Tren del Vino" through Chile's wine-growing region or with the "Tren a las Nubes" along a fascinating route up to 4,100 m in the Argentinean mountains...
19 days Gruppenreise 6 up to 15 travellers
upon request
see trip
see trip
---