Honeymoon in Jamaica
start request
Photo credit middle photo: CODIO Photography
Wonderful honeymoon in the Caribbean in Jamaica - INTI Tours
Individual sample trip of our clients
Individual sample trip of our clients
In the heart of the Caribbean, Jamaica offers more than just a dreamy beach vacation. Your honeymoon in the Caribbean will be a unique experience - let yourself be surprised and enjoy Jamaica to the fullest. The island captivates with fascinating landscapes, extensive coastal plains, interesting cities and an exciting history. Besides the majestic Blue Mountains and the rugged highlands, the coast with its magnificent coral reefs offers unique opportunities to enjoy the island. Furthermore, the island offers a paradise for ornithologists with its fascinating flora and fauna. Culinary and reggae round off the Caribbean vacation and make it a unique experience.
---
Montego Bay Rastafari Indigenous Village Blue Hole - Blue Lagoon Dunn's River Falls James Bond Beach UNESCO World Heritage Blue Mountain National Park Rio Grande Valley Reach Falls and Long Bay Wedding on the beach in East Portland Kingston with Bob Marley Museum Visit to a coffee farm Beach stay in Negril
Itinerary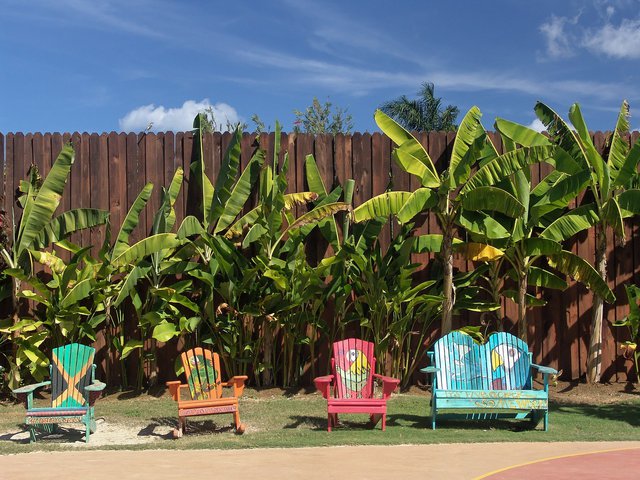 Arrival at the international airport. Reception and transfer to your hotel. Collect first impressions on the way to the hotel. The remaining day is at leisure.
Rastafari Indigenous Village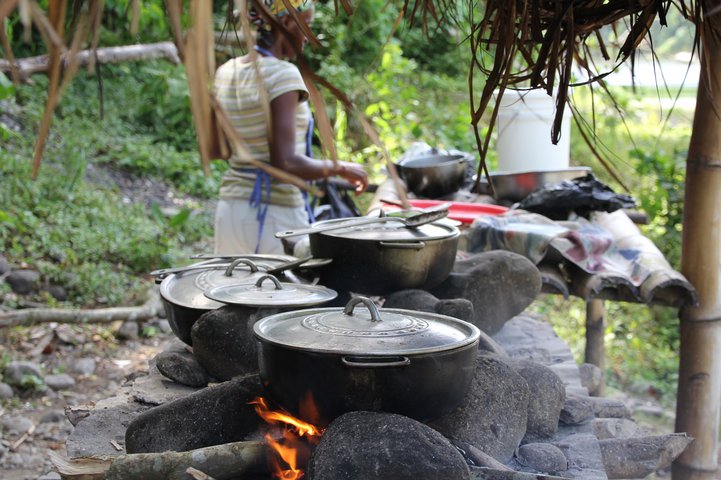 Excursion to the nearby Rastafari Indigenous Village with an introduction to Jamaican Rasta culture and couisine. The rest of the day is at leisure. Optional excursion to Doctor's Cave Beach.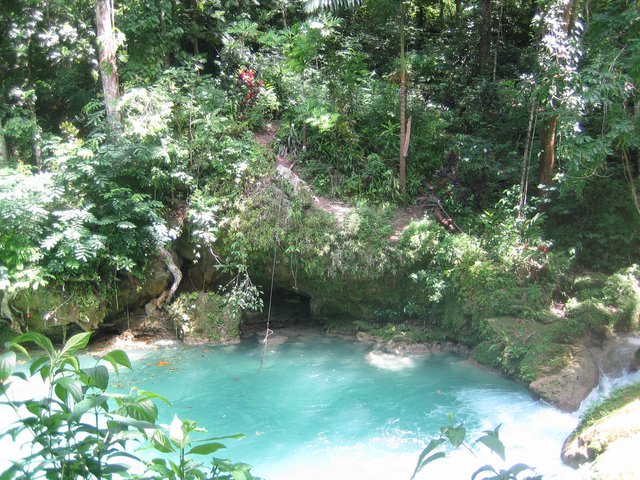 After breakfast departure by Knutsfort Express to Ocho Rios to your accommodation in Mammee Bay. Afterwards guided day tour Coves and Bays to the famous Blue Hole, the Blue Lagoon and a nearby beach.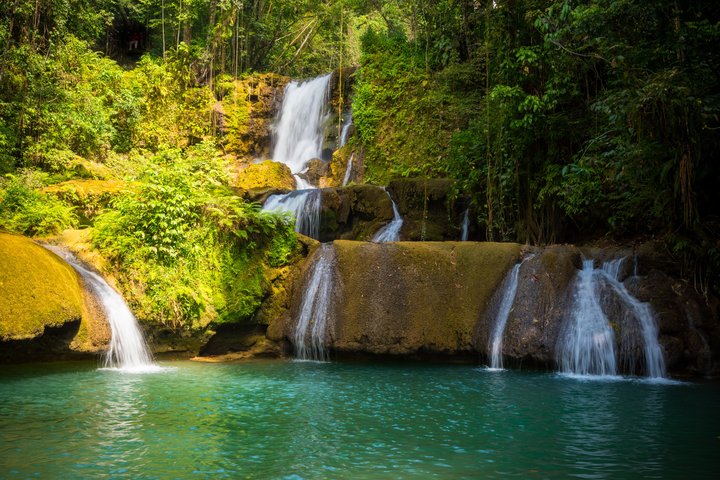 Today you will take a trip to the famous Dunn's River Falls. A climb through the falls will refresh you for the rest of the day.
Ocho Rios - James Bond Beach - Orange Bay Portland
After breakfast, continue your journey to Orange Bay Portland. En route visit James Bond Beach and optional Oracabesa Fish Sanctuary, Charlestown Maroon Museum or Spanish River Bathing with a side trip to Buff Bay Valley, which is part of Blue Mountain National Park (UNESCO World Heritage Site).
Orange Bay - French Man Cove Area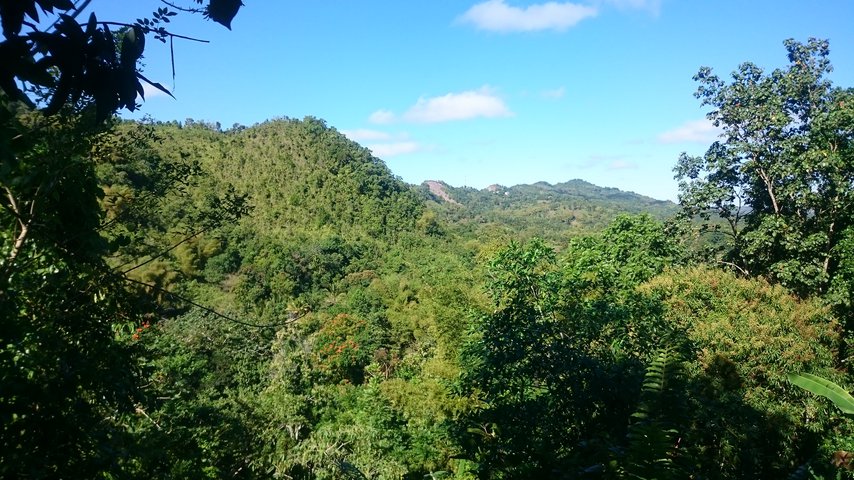 Continue from Orange Bay to the French Man Cove Area. Today you will drive to the Rio Grande Valley and visit a Maroon Community in the Blue Mountains including Nanny Falls and Maroon History.
Port Antonio - Reach Falls - Long Bay - Boston Bay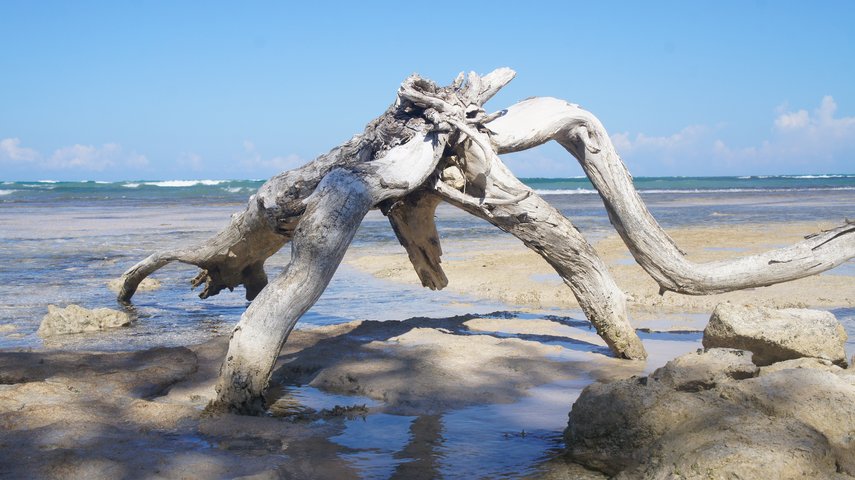 Today you go on an adventure tour to the east coast of Jamaica with a visit to the unique Reach Falls near Manchioneal. Afterwards relax at the beach in Long Bay and return to the hotel via Bosten Bay and its famous Jerk Centre.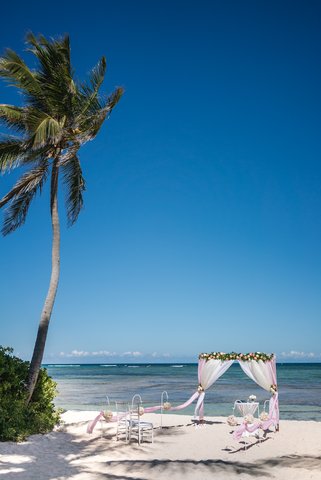 This special day will be celebrated on one of East Portland's beaches. Enjoy the wonderful arrangement in a special atmosphere.
"Happiness is the only thing that doubles when it is shared." - Albert Schweitzer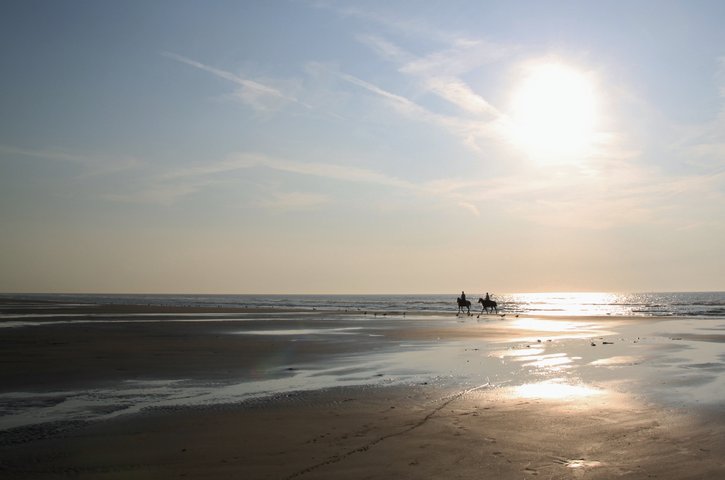 After a leisurely breakfast, enjoy the morning at the beach. Afterwards continue your journey by bus to Kingston.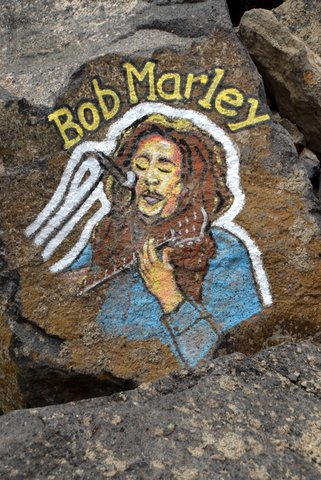 We begin the day with a city tour of Kingston and a visit to Devon House, a well-kept Gregorian-style mansion that houses a museum, small stores, a bakery and a good ice cream parlor. Afterwards, visit the Bob Marley Museum and the Botanical Gardens, the largest botanical garden in the Caribbean, where many tropical plants can be admired or the Trench Town Cultureyard.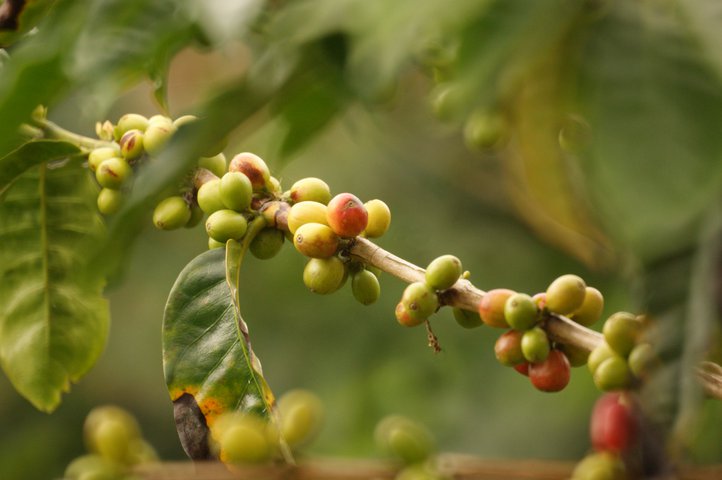 Today you will take an excursion to the Blue Mountains and visit a coffee farm followed by an optional afternoon dinner. After this wonderful experience, you will return to your accommodation.
Drive from Kingston to Negril
Today, your rental car will take you from Kingston to Negril. Negril is first and foremost a seaside resort that offers seven miles of gorgeous beach as well as all kinds of opportunities for sports and entertainment.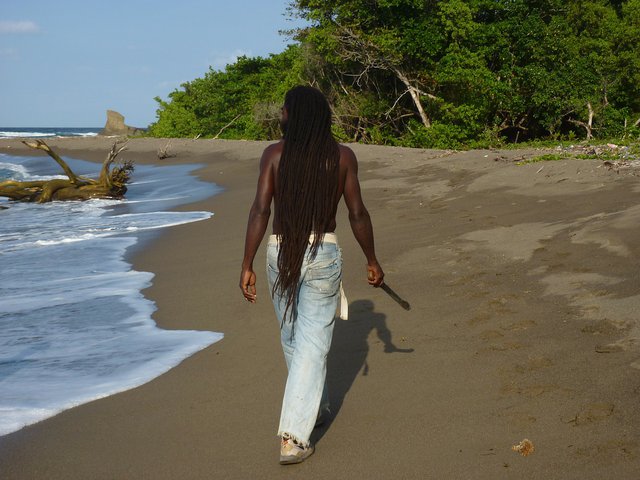 Take an optional excursion to the nearby West End Cliffs or the Negril Morass. A catamaran tour along the coast or a horseback ride is also available. Cafes and bars with live music invite you for refreshments. Enjoy a wonderful day at the beach.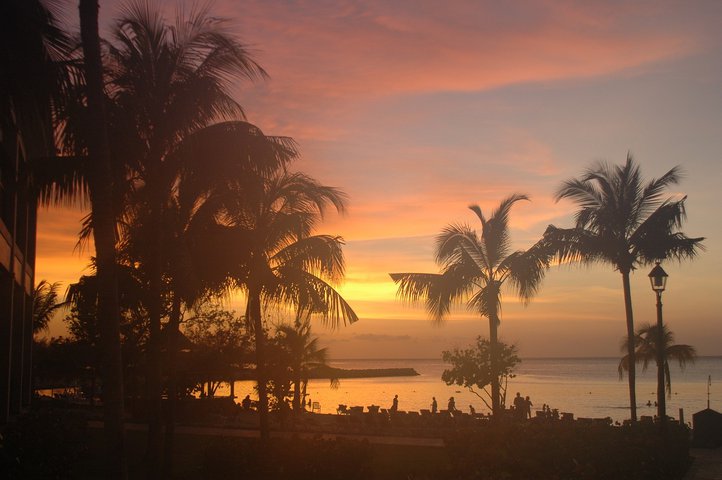 This day is at your leisure. Enjoy a wonderful day swimming on the beach or take an optional trip to the West End side with a visit to the Lighthouse and Ricks Cafe for sunset.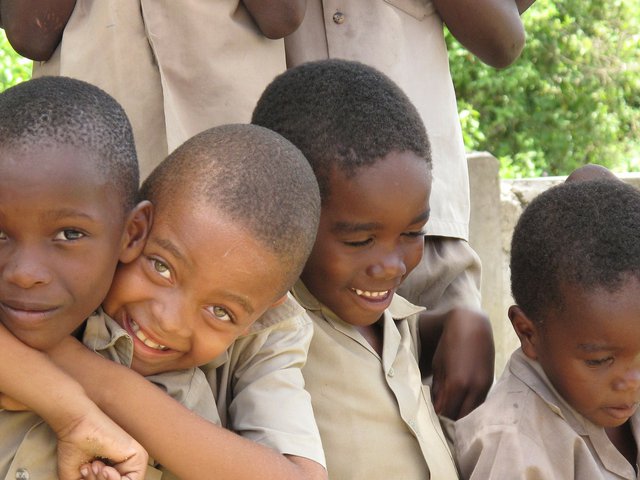 Return to Montego Bay and departure flight to Germany.
- Subject to change -
---
Dates & Prices
This is a sample trip as it has already been arranged by us for customers and carried out in this way.
We are happy to change the travel proposal according to your wishes. Travel date and route will be coordinated with you and we will create a non-binding travel offer for you.
Feel free to call us or contact us here via the contact form.
---
Included services
Overnight stays during the whole trip in nice double rooms incl. breakfast
Airport transfer on day 1
Bus ride with Knutsford Bus at 08.45 am in Ocho Rios on day 3
Transport Dunns River Falls day 4
Transportation and tour guide Day 5
Day tour with local tour guide incl. transportation Day 6
Day tour with local guide incl. transportation Day 7
Bus ride with Knutsfort bus at 15.00 to Kingston Day 9
Day tour in Kingston Day 10
Day tour Bluemountains Day 11
Travel by air-conditioned car or minibus
Guided tours and sightseeing in German and English language
Excursions according to program
Entrance fees
Boat trips
Additional charges / not included
International flights
Rental car
Wedding arrangement
Cab hotel - bus terminal day 3
Entrance fee James Bond Beach or Fish Sanctuary
Entrance fee Reach Falls
Cab Hotel - Bus Terminal - Hotel Day 9
Cab Hotel - Rental Car Station Day 12
Airport tax, International entry and exit taxes
Tips
Drinks and meals (except those mentioned above)
Travel insurance
---
Visa requirements for this trip
JAMAICA VISA REQUIREMENTS:
All travel documents (passport) must be valid for at least six months beyond the end of the intended length of stay. A visa is not required for tourist stays up to 90 days and business stays up to 30 days. The traveler must be in possession of an onward or return ticket.
Entry requirements for German citizens may change at short notice! Legally binding information on entry requirements can only be obtained directly from the embassy or one of the consulates general of your destination country.
Detailed information on entry regulations can be found on the website of the German Foreign Office:
www.auswaertiges-amt.de/de/ReiseUndSicherheit/reise-und-sicherheitshinweise
If you are a citizen of a country other than Germany, please let us know your nationality when making your inquiry or booking so that we can inform you about the corresponding entry requirements. Thank you very much!
Honeymoon in Jamaica
15 days Individualreise
2 up to 2 travellers
upon request
For the above-mentioned flights, climate-relevant emissions of about 4,141 kg are produced per person. By making a voluntary contribution of 96.00 euros to atmosfair, you can help relieve our climate.
Trip not suitable for disabled persons with reduced mobility.