Caribbean Island Safari
Caribbean tour: Markets, volcanoes and magnificent jungle - INTI Tours
St. Lucia, Bequia, Tobago
When you think of a round trip through the Caribbean, you surely think of lonely snow-white sandy beaches, crystal clear sea, tropical rainforest, colorful coral reefs, picturesque villages, reggae music and exotic cocktails...
On this trip to the Caribbean you will experience markets, volcanoes and magnificent jungle. On Tobago, you will take a jungle hike in the deep rainforest. From Bequia, sail through the Caribbean Sea to either Mustique or the Tobago Keys, an archipelago of tiny islands. Enjoy the time to relax on Caribbean dream beaches and explore the fantastic underwater world.
---
Island tour on St. Lucia Ferry ride to Bequia Sailing tour through the beautiful Caribbean Sea Swimming in Bequia Jungle hike on Tobago By fishing boat to the beach "Big Bay Caribbean beach life of Tobago
Itinerary
- Subject to change -
---
Dates & Prices
Dates and prices are always on request for this trip!
Feel free to call us or contact us here via the contact form.
---
Included services
Overnight stays in guesthouses or 3* hotels in double room
Additional meals included when booking in guesthouses:
Breakfast on day 7, 8, 9, 10, 11
Lunch on day 13, 14
Additional included meals when staying in a hotel:
Breakfast on all days
Lunch on day 13, 14
Intercity travel
Transfers (St. Lucia from/to Vigie Airport)
Excursions
Additional fees / not included
Intercontinental flights (separate offer)
Intra-Caribbean flights (Caribbean Airpass) - (separate offer)
Optional excursions
Single supplement
Airport tax, international entry and exit taxes
Tips
Drinks and meals (except those mentioned above)
Travel insurance
---
Visa requirements for this trip
VISA REQUIREMENTS TRINIDAD & TOBAGO:
Your passport must be valid for six months beyond the duration of the trip. Travel documents must be valid for six months beyond the trip. Individual airlines' requirements for documents to be carried by their passengers may differ from government regulations in some cases. Please make additional inquiries with the respective airline before starting your trip. German citizens do not require a visa for entry into Trinidad and Tobago with a duration of stay of up to 90 days. Air travelers should be in possession of an onward or return ticket. The exact residence address must be stated on the entry form as well as to the border officials.
Entry requirements for German nationals may change at short notice! Legally binding information on entry regulations can only be obtained directly from the embassy or one of the consulates general of your destination country.
Detailed information on entry requirements can be found on the website of the German Foreign Office:
www.auswaertiges-amt.de/de/ReiseUndSicherheit/reise-und-sicherheitshinweise
If you are a citizen of a country other than Germany, please let us know your nationality when making your inquiry or booking so that we can inform you about the corresponding entry requirements. Thank you very much!
---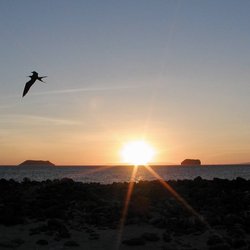 Private tours
You like this trip, but you would like to do it as a couple or with friends at any time? No problem - just ask!
Private trips
Caribbean Island Safari
17 days Gruppenreise
2 up to 12 travellers
upon request
For the flights mentioned above, climate-relevant emissions of about 3,694 kg are produced per person. By making a voluntary contribution of 86.00 euros to atmosfair, you can help relieve our climate.
Trip not suitable for disabled persons with reduced mobility.