Individual Rental Car Tour Costa Rica: The North Tour
Individual Rental Car Tour in Costa Rica to the North - INTI Tours
A trip for first time visitors...
We have planned and carried out this example tour for clients in exactly the same way. It is based on the wishes of our clients and represents a combination of different regions in Costa Rica. Partly private guided tours are planned, then again time at your own disposal with suggestions and with the rental car. On our Costa Rica rental car tours you will experience active and extinct volcanoes, rainforest, jungle canals, mountains and friendly people.
Such a sample tour should show you what is possible. And it should give you some ideas. You are welcome to tell us your very individual wishes and ideas - we will create your very personal dream trip in our travel manufactory. Please feel free to call us or contact us.
And here is the tour: This tour is ideal for first-time visitors to Costa Rica. It takes you to the most impressive and important sights. Enjoy a friendly population, active and extinct volcanoes, the rainforest as well as winding jungle channels, mountains - this combination gives you the best insight into the country. As a car type, we recommend a 4x4 vehicle all year round, especially because of the routes around Lake Arenal and the trip to Monteverde.
---
San José Poás Volcano Pedacito de Cielo Rainforest Reserve Arenal National Park with La Fortuna Waterfall Caño Negro Protected Area Monteverde: Suspension bridges through the jungle
Itinerary
San José – Vulkan Poás – Pedacito de Cielo/Boca Tapada
Total km: approx. 150 kmPure driving time: approx. 4.5 hours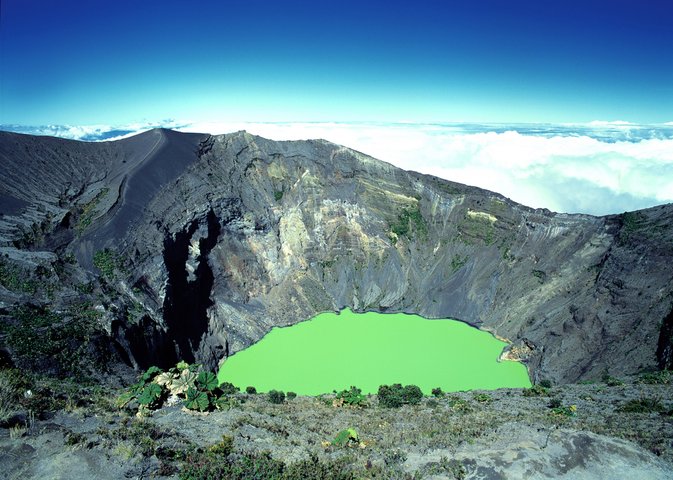 You drive via Alajuela to the Poás Volcano. (Entrance fee US$ 10,-- pP; safe parking in the car park). Short walk to the impressive main crater (1.8 km diameter). An early visit is worthwhile, as clouds usually envelop the crater from 10am. Then start the adventure drive through the lowlands. On the way, stops in Grecia (metal church), Sarchí, the souvenir and art capital of the country, and Ciudad Quesada. Via Aguas Zarcas, Pital and Boca Tapada you arrive at the Pedacito de Cielo lodge.
Pedacito de Cielo/Boca Tapada
The lodge, whose name means "little piece of heaven", includes a 300-hectare rainforest reserve. You can see various species of birds, poison dart frogs, and with a bit of luck monkeys as well as the overwhelming plant life. Guided hikes, kayak and canoe excursions as well as boat trips with nature observation on the Río San Juan are offered for a fee. Overnight stay at the lodge.
Pedacito de Cielo/Boca Tapada – La Fortuna/Arenal Vulkan
Total km: 100 kmPure driving time: approx. 3 hours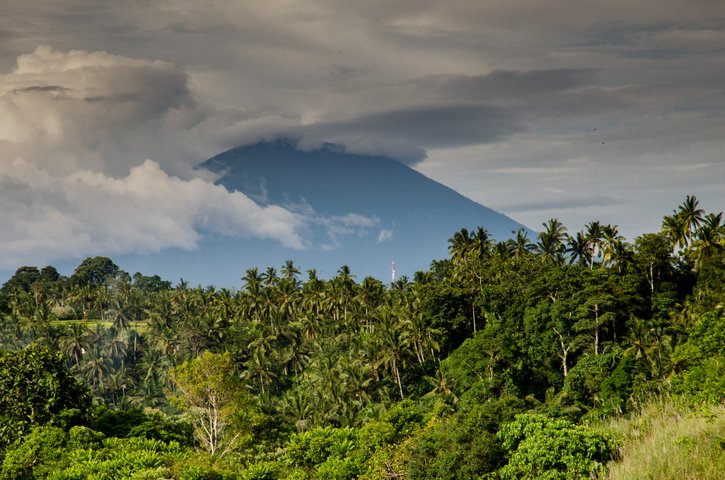 Continue via Pital and Muelle to La Fortuna at the foot of the active volcano Arenal. Check-in at the Hotel Lomas del Volcán. In the afternoon hike over the cooled lava fields of the volcano (entrance fee US$ 10,--pP for the Arenal National Park) or other tour options, e.g. visit the Ecocentro Danaus or the waterfall of La Fortuna. In good weather, a drive closer to the active volcano at night is interesting. Return to the hotel.
La Fortuna – Caño Negro – La Fortuna
Total km: approx. 200 kmPure driving time: approx. 3 hours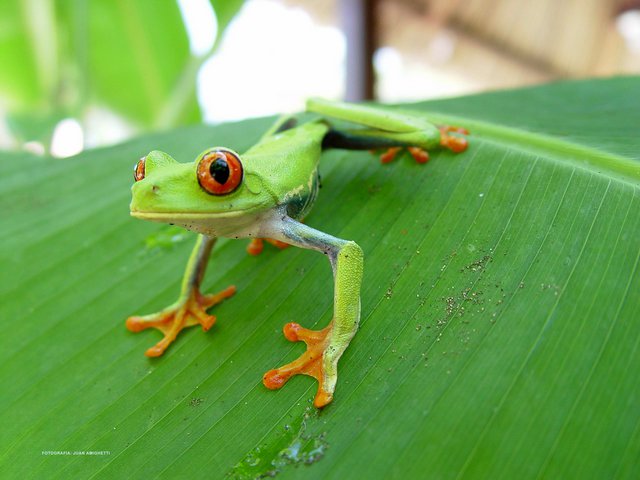 Our recommendation: Day trip via Muelle to Los Chiles. There, boat trips are offered on the Rio Frio to the Caño Negro protected area. On the banks you can often see crocodiles, monkeys, sloths, turtles and iguanas. The reserve itself is a stronghold for bird lovers. Return via Los Chiles. Alternatively: horseback tour to a beautiful waterfall, mountain bike tours or an excursion to the Venado Caves. Return to the hotel.
La Fortuna – Arenalsee – Tilarán – Monteverde
Total km: approx. 100 km (directly Tilarán - Monteverde) and approx. 145 km (via Cañas and Las Juntas).Pure driving time: approx. 3 1/2 hours (direct Tilarán - Monteverde) and approx. 4 1/2 hours (via Cañas and Las Juntas)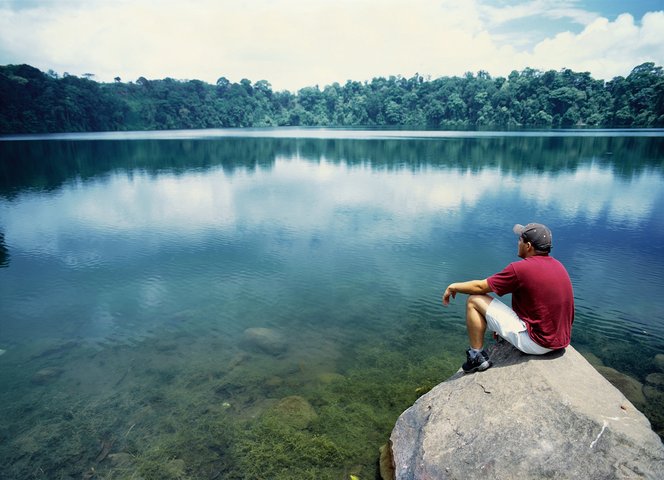 After crossing the dam of Lake Arenal, there is a beautiful stretch of road in the tropical rainforest. Afterwards, the road deteriorates and you reach the village of Nuevo Arenal. Continue around the northern shore of the lake with strong winds. In Tilarán you head towards Monteverde. In the beginning the road is still in good condition, but then it deteriorates and becomes an adventurous four-wheel drive route. A longer route leads first on a good road to Las Juntas or Cañas and from there about 35 km on a bumpy road to Monteverde. Check in at the Hotel Belmar.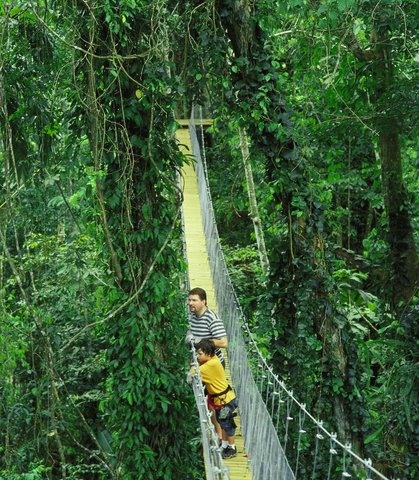 Monteverde offers great attractions: the Santa Elena Reserve, the suspension bridges of Selvatura or the Skywalk (suspension bridges in the treetops of the jungle canopy) or the adventurous suspension bridges of SKYTREK: on a pulley you glide on steel cables from platform to platform in the jungle canopy. Monteverde also has a snake museum, a butterfly garden and a hummingbird gallery, among other things. Enjoy the day of exploration. Overnight at Hotel Belmar.
Monteverde – San José
Total km: approx. 160 kmPure driving time: approx. 3 ½ hours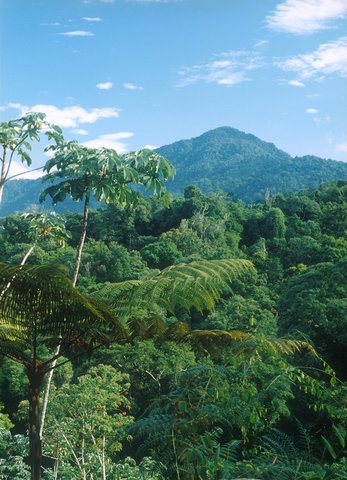 In the morning time for excursions and sightseeing. Around noon return to San José, where you will arrive in the afternoon.
Tip: From Monteverde, continue to a beach hotel on the Pacific coast/drop off the rental car for an extra charge. Or return to San José and start another rental car tour.
- Subject to change -
---
Extension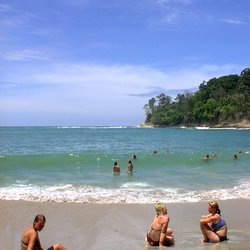 Costa Rica Beach Extension
Would you like to relax for a few more days at a dream spot by the sea after your round trip? Contact us - you determine the time and place and we will book your desired hotel.
---
Dates & Prices
This is a sample itinerary as we have already put it together for clients and carried it out in this way.
We are happy to change the suggested itinerary according to your wishes. The travel date and route will be agreed with you and we will prepare a non-binding travel offer for you.
Please feel free to call us or contact us here via the contact form.
---
Included services
Overnight stay with breakfast in double room in middle class hotels
Rental car of a Daihatsu BeGO SUV-Compact/L or similar: 4x4, incl. insurance Basic (other models on request - see separate offer)
Additional charges / not included
Airport taxes, international entry and exit taxes
National park fees and entrance fees
Meals (except those mentioned above) and drinks
Tips
Travel insurance
---
Visa requirements for this trip
VISA DETAILS COSTA RICA:
German nationals may enter Costa Rica visa-free for tourist purposes for up to 90 days with a passport.
Entry requirements for German nationals may change at short notice! Legally binding information on entry requirements can only be obtained directly from the Embassy or one of the Consulates General of your destination country.
Detailed information on entry requirements can be found on the website of the Federal Foreign Office:
www.auswaertiges-amt.de/de/ReiseUndSicherheit/reise-und-sicherheitshinweise
If you have a nationality other than German, please let us know your nationality when making your enquiry or booking so that we can inform you about the relevant entry requirements. Thank you very much!
---
Individual Rental Car Tour Costa Rica: The North Tour
7 days Individualreise
1 up to 4 travellers
upon request
For the above-mentioned flights, climate-relevant emissions of about 6,090 kg are produced per person. By making a voluntary contribution of 141.00 euros to atmosfair, you can help to relieve our climate.
Trip not suitable for disabled persons with reduced mobility.